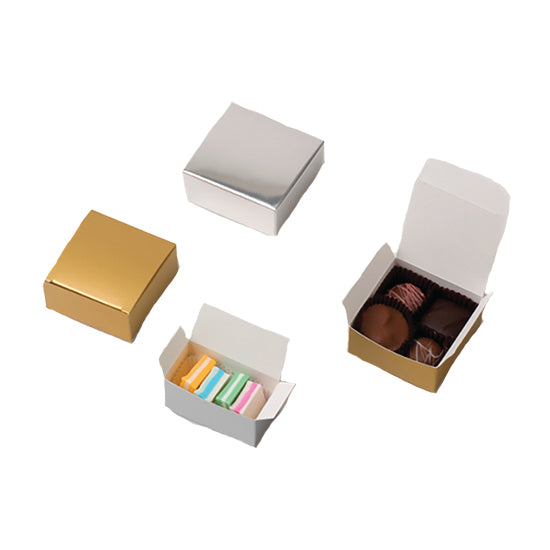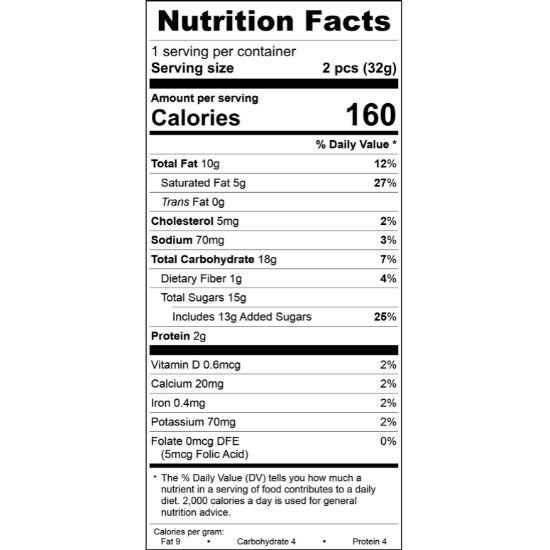 2 pc Chocolate favor box (20 PK)
chocolate favors | In stock
20 Count of Two piece chocolate assortment one soft center, one caramel. Milk and dark chocolate assorted. Great for any function. You get 20 boxes of our delicious 2 piece chocolate favors. 
Please put box color choice in the comments, if box color isn't in the comments section we will go with the default white color with a Spokandy sticker. Choices are gold, white or silver. Hand sealed
Allergen label on the bottom of the box (not shown)
Spokandy sticker on outside lid (not shown) if you want the sticker placed elsewhere please tell us where in the comments spot.
---