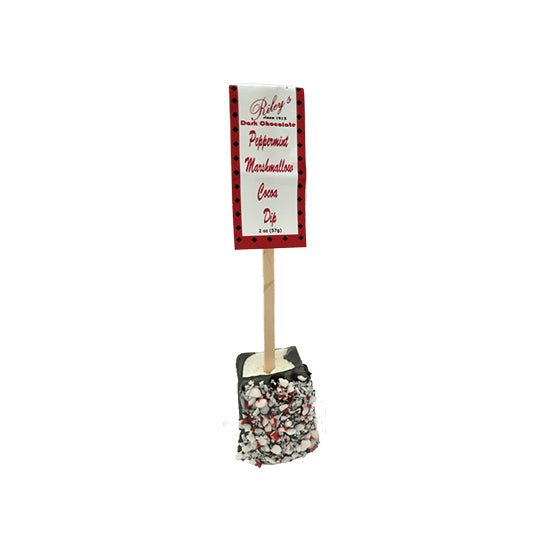 Peppermint Marshmallow Hot Cocoa Dip
Coffee / Cocoa | Out of stock
It starts with our own fresh made vanilla marshmallow, then dipped in rich dark chocolate and peppermint crunch.
DIRECTIONS:
1. Place your chocolatey marshmallow dip into a mug.
2. Fill your mug up to 6 fl oz of hot milk or hot water.
3. Stir until chocolate has completely dissolved.
4. Creating a rich creamy Cocoa marshmallow drink!
---